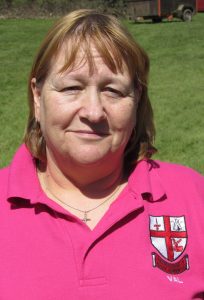 Hi. My name is Valerie Jackson and I am the Chairman for Herts and North London. We celebrated our 76th birthday as a DA this year. We have a full committee and are also lucky enough to have fellow campers who are always willing to help out. We have a full sites listing for this year, you can download our Sites list from the website. We are a friendly DA and welcome everyone so it will be good to see you out with us. If you feel you wish to get away and to meet new friends please come and join us, we look forward to meeting you soon.
Val Jackson, Chairperson of, Herts and North London DA.
---
The chairman's charity this year is Letchworth Hospice.
They do so much for people who have only a few days left and their families. It is very special to me and to other families.
---
Latest Announcements
Next Meets.
27 th – 29 th Tile House, Little Horwood
Invitation from BH&M DA                                                                                                                                       More details on BH&M website https://www.bhmda.org.
23 rd – 28 th August   Home Farm, Stoke Bruerne, Northamptonshire NN12 7SD Map Ref: 152/746497
Please see website, https://www.bhmda.org, for more details